Getting a website for your Kennels
(or whatever type of business or organisation you run)
Why is a good website important for your kennels, breeding business, veterinary clinic or animal welfare group?
Just the same as for any other business, you need one for visibility, to find new clients wanting to buy or use your services and to allow existing clients to keep in touch. Not so long ago, if you wanted to find a local boarding kennels you'd pick up the yellow pages and look for something in your area, but these days nobody does that. Instead, people use computers, laptops and smartphones to do their searching and if they can't find you online, you don't exist.
The average dog owner in Oxfordshire, for example, will search Google for something like "kennels in Oxford" and if you don't have a website, they'll contact a kennels which does.
Of course, it's not enough just to 'have a website'. If you want your website to be effective, it needs to be properly put together, in particular if you want Google to tell people it exists. In simple terms, if you don't want your business to get left behind, it needs to be online with a decent website.
First impressions count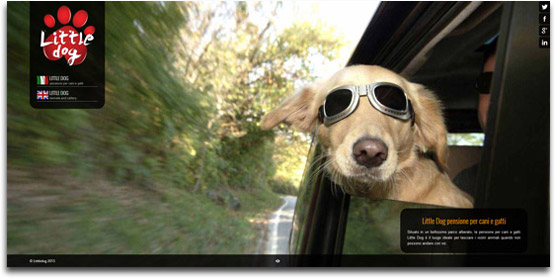 Whether you own a small boarding kennels offering accommodation for a half-dozen guests, a nationwide network of veterinary clinics or a small volunteer-run animal welfare charity, your website is your shop window. You'll know from your own experiences that if people come across a slow, ugly or badly laid-out website, they often close it and go elsewhere.  Your website needs to be attractive, give people confidence in who you are and what you offer, be easy to navigate and be effective in Google searches. If don't already have a website, speak to us. We can create a website for you that you can be proud of, that visitors will like and that will achieve results.
Extra Services
In addition to creating a website for you we can also take care of hosting and looking after updates, security and backups, leaving you free to do your job instead of spending your time keeping a website safe and secure.
Some companies still charge extra for 'mobile compatible' websites. We don't. Every website we design is designed to be mobile compatible by default, so your website can be viewed by visitors using smartphones and tablets, as well as normal computers. It's not an extra.
What type of website?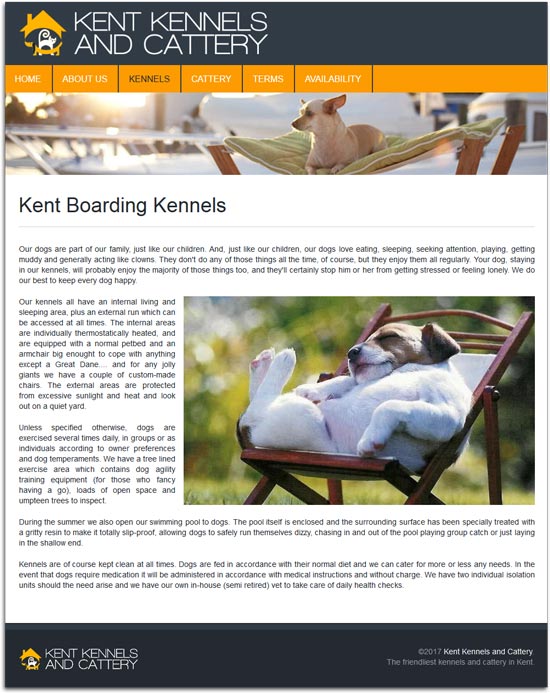 In simple terms, there are two main types of websites these days; HTML and WordPress, and we can create either type of website. This website, for example, is a WordPress website and we used wordpress because a static website wouldn't be able to find all the necessary pieces of data and organise them into directories, allow business owners to register on the site and create and edit their own pages, make online payments and so on. WordPress websites are easy to maintain and keep updated, even for those with no website skills.
HTML websites are often referred to as 'static' or 'brochure' websites. HTML websites run very quickly and need very little maintenance but are only suitable if you don't plan on changing pages frequently, or are happy to pay someone to update pages for you every now and then. We're quite happy to advise you on the best solution and what really matters is what you want your website to do!
Want to do it yourself?
We can create a professional website for you, whatever your business, but perhaps you fancy trying to do it yourself. If you have the time and inclination, you might even enjoy doing it. For that reason, we prepared a simple guide which should help steer you in the right direction. If you fancy having a god and would like to read our suggestions, click the button below.

Pricing
It's impossible to provide a genuine quote for a website without first knowing what you want it to do and how big it needs to be – how many pages. As a rough guide, smaller websites will usually cost no more than about £300-350. On top of that there may be small charges for specific software licences, depending on what is needed, and of course you will need to pay us or someone else to provide the hosting for your website. Typically, most people pay somewhere between £5 and £15 a month for hosting – it's usually cheaper if you pay annually.
Get a quote
If you want to know what getting a website for your business will cost you, please contact us using the form below to request a quote. The more information you provide, the more accurate a quote we will be able to provide. If you want to replace an existing site, remember to give us the address of the existing site so we can have a look at it. Please remember, we cannot reasonably provide a quote if all you tell us is "I want a website for my business."
Depending on what you want your new site to do, the complexity is is likely to involve and so on, we can usually provide a written quote within 36-48 hours.