Join the directory – Get listed
If you want to have your kennels, veterinary clinic or dog rescue group listed in the British Kennels Directory, choose your business type below to get started and join the directory.  Boarding kennels and veterinary practice owners will be asked to pay their subscription fee during the registration process, which takes barely two minutes. Once registered and logged in to your account, you are taken to a page where you can add your business to the directory.
Your listing can include a photo of your business, a description (as long as you like) a link to your website, email and/or phone contacts to allow people to get in touch with you directly, details of any facilities you offer, opening hours and address, plus a Google map to show your location.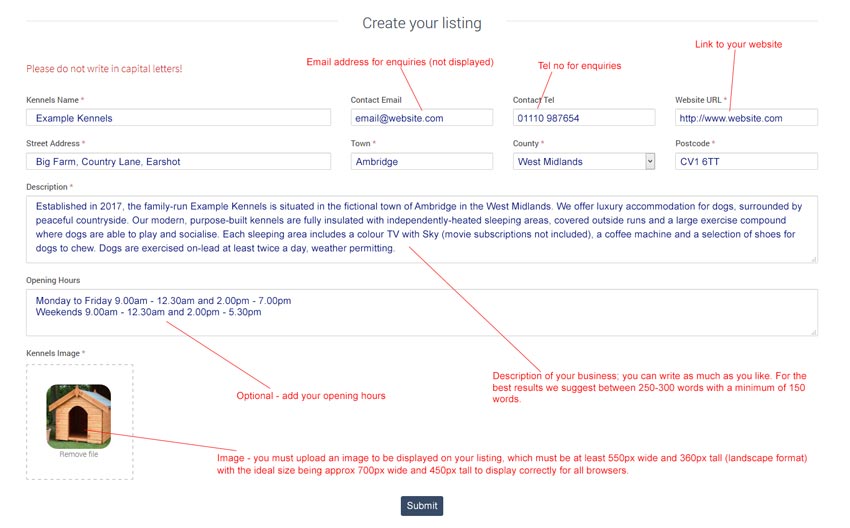 Once you have completed your registration you will receive an automated email with your login details. Use these details to Log in to your account (click login at the top of the screen) and you will be taken to your 'My account' page. Once there you can create your listing using the form shown here.
Once your listing is online, you will be able to edit it at any time from your 'my account' page.
Dog welfare groups have a similar page which additionally allows you to specify if you wish to publish your physical address or not.