Braintree House Clearance Services
Braintree House Clearances is website belonging to Essex House Clearances, a small owner-managed business based in Great Notley providing house clearance and other property clearance services not just in Braintree but across most of Essex.
Personal experience and the fact we are friends with the company means we're happy to recommend Braintree House Clearances to anyone who needs house clearance or property clearance services. In the past we haven't recommended anyone's services unless they relate to dogs, but in this case we can do it without reservation.
In simple terms, a house clearance means having a house or other property cleared of unwanted items, including (for example) furniture, appliances, general household items, personal effects such as clothing and even things like carpets if necessary. You simply decide what needs to go and these guys get on with it, leaving you with a property that's empty and ready for renovation, sale or letting.
Recycling by default
Braintree House Clearances don't simply empty a property and take everything to a landfill. Everything that's cleared is assessed to see if it can be rehomed, one way or another. This means furniture that's still in good condition will be rehomed, often by donation to local charities or similar groups who help those on lower incomes. Things like clothing are always donated to charity because even if they're not good enough to be sold via a charity shop, the charity can still sell them as 'rags'. Gift Aid means they even get tax relief on anything they sell. Anything not suitable for rehoming is taken to a commercial recycling centre, where it is stripped down to component parts, meaning as little as possible wasted. They are of course fully licenced with the UK Environmental Agency in accordance with legislation.
Braintree House Clearances are happy to help regardless of the circumstances behind your clearance needs, whether it's emptying a rental property after an abusive or illegal tenancy, whether you've bought a property at auction that needs emptying or even if a family member has passed away and the house needs to be emptied in order to get it sold.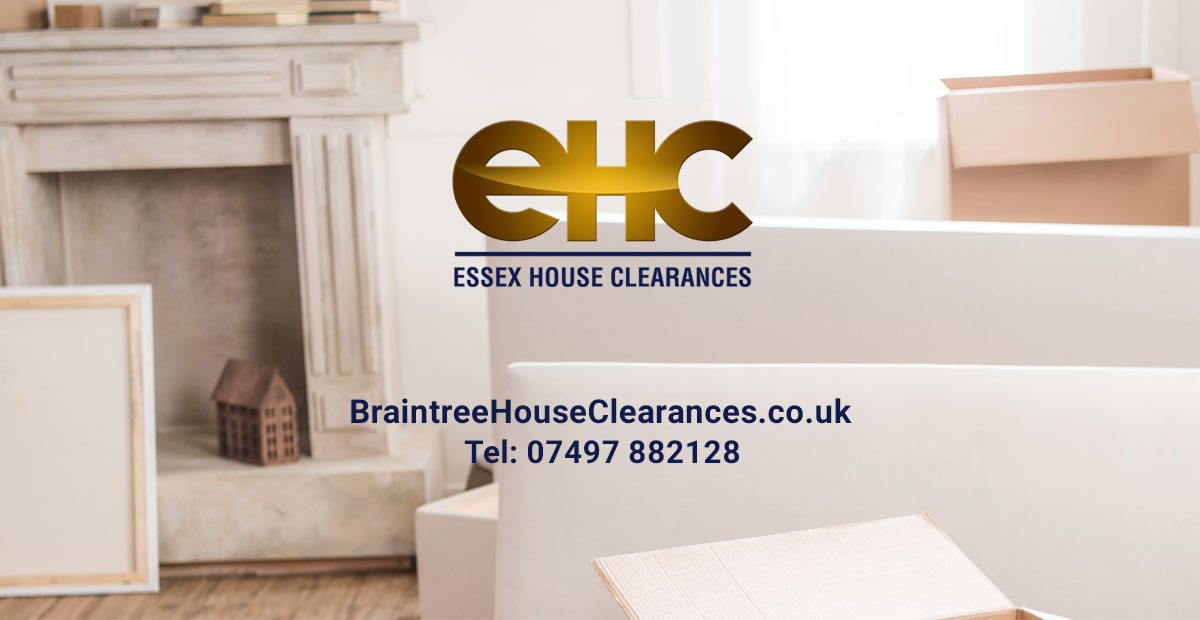 If you have a property full of unwanted items such as furniture, household effects, personal belongings, hoarded items, stock or anything like that, you need help from a house clearance specialist. If you need a house clearance in Braintree or surrounding Essex, we recommend visiting the Braintree House Clearance website to ask for a quote.
Locally based, Braintree and Essex House Clearances offer services across most of Essex and the areas they cover include Braintree, Chelmsford, Brentwood, Billericay, Stock, Wickford, Witham, Tiptree, Colchester, Halstead, Dunmow plus Sudbury on the Suffolk and Essex borders.