Bishops Stortford Veterinary Hospital, Bishops Stortford
Bishops Stortford Veterinary Hospital | Bishops Stortford | Hertfordshire | CM23 2HA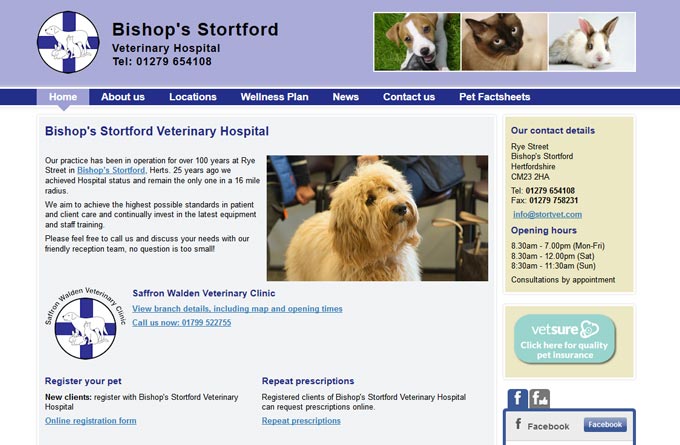 Bishops Stortford Veterinary Hospital
Rye Street, Bishops Stortford
Hertfordshire, CM23 2HA
Contact Details
Contact Tel : 01279 654108
Website : Click to visit Website
The Bishops Stortford Veterinary Hospital has been in operation for over 100 years at Rye Street in Bishop's Stortford.  Our veterinary hospital is one of fewer than 200 veterinary practices in the country to have achieved Hospital Status, the highest level of accreditation awarded by the Royal College of Veterinary Surgeons.
We offer a complete package of health care and advice for small animals and welcome pets of all shapes and sizes including guinea pigs, rabbits, cats and dogs. Our Hospital has a trained Veterinary Nurse on-site, 24 hours a day, 365 days a year, to care for the in patient pets we are treating.
For details of the services offered by Bishops Stortford Veterinary Hospital, please visit our website or drop by in person to learn more.
Finding Bishops Stortford Veterinary Hospital