Planning a website for a boarding kennel
(or any other type of website)
We can build a website for you, but if you prefer to try doing it yourself,  remember that good websites don't happen. They are planned.
But what is a 'good website'?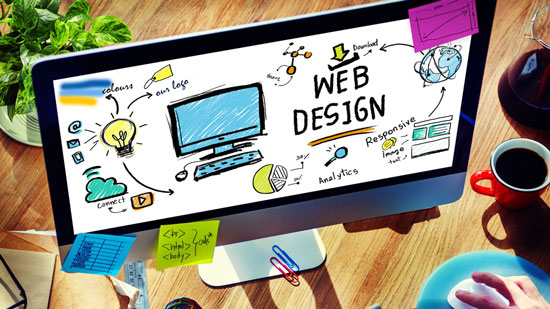 A good website is visually attractive, but we all have different ideas about what 'looks good' so what you need to do is aim for a site that appeals to the widest range of people, unless your site is aimed at a very specific type of person. A website for goths, for example, will probably look dismal and unappealing to most of us, but sexy to a goth. But if you're reading this, you probably want a website that interests people who own dogs or other pets. That means you need something that appeals to most of the population. That sounds quite easy, but if it was, you'd never find a 'bad' website online, and we all know that's a million miles from reality.
One of the first things you'll need to consider is the colour scheme. What colours do you want to use? Some people like dark websites with white text, some love an almost totally white website. You? Then, based on what colours you want, both at the top and bottom of the page, what other colours do you want to use? What colour will the text be, for example? In the navigation menu and also in the 'body' text.
A good website needs to be clearly laid out, with easy to find content, with a navigation system that is both clear and easy to use. The site needs to be viewable by people using all types of browsers, mobile phone, tablets and conventional computers.If you haven't built a website before, you'll almost certainly need to use a 'template' or, if you use WordPress, a 'theme'. Spend a bit of time looking at the templates and themes you like and find the one that is closest 'out of the box' to your preferred layout. A site like themeforest.com can provide plenty of ideas and isn't too expensive.
The contents of your pages need to be intelligently written, containing all the information your potential clients want to find, and written in a way that will encourage Google to rate your website highly and show it to your target audience. For that reason, aim to write at least 300 words per page.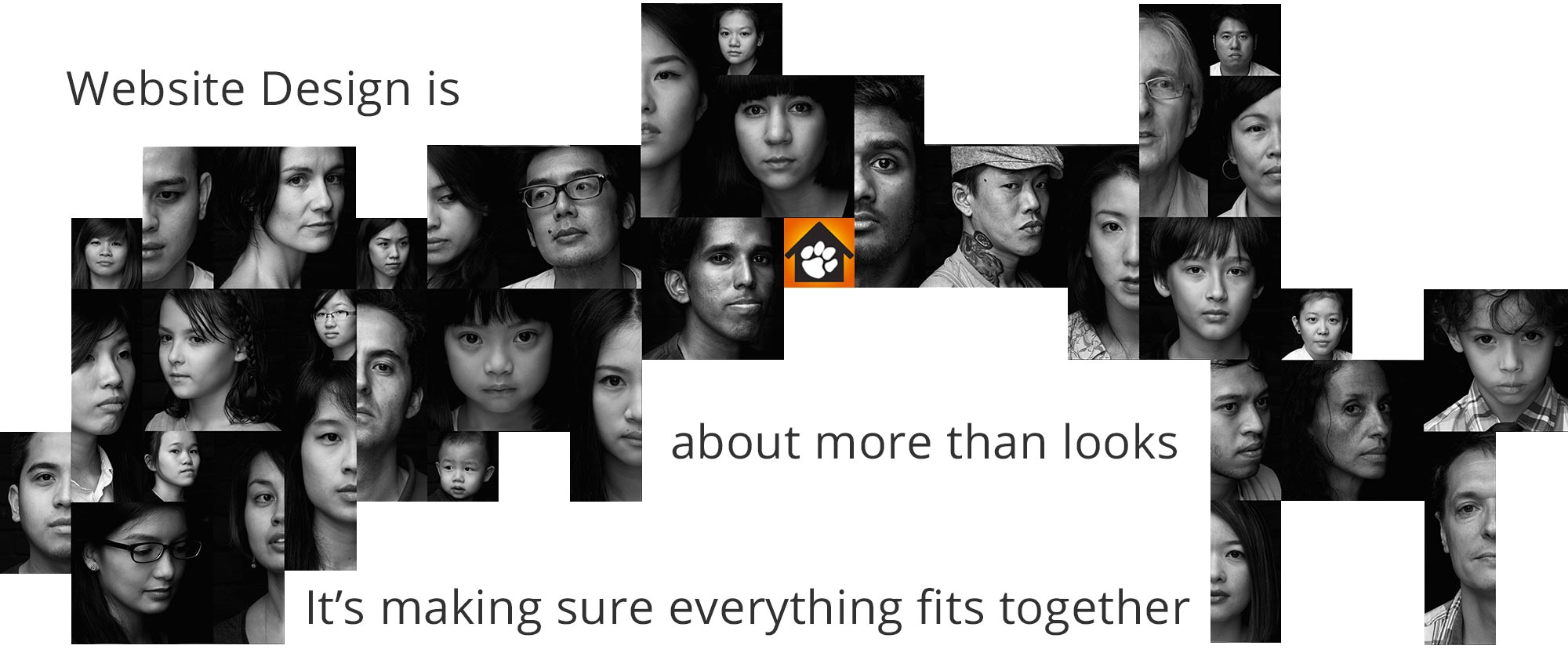 A good website needs to be planned
Whether you ask us to create a website for you or choose to try it yourself, one thing remains the same; you need to plan your website properly. If it's not done properly you'll be wasting your time, effort or money. So, here are a few tips that should at least help you on your way!
It might sound obvious, but before you can do anything else, you need to decide what you want your website to do, and what you want people to do when they visit each individual page – do you want them to read the next page, phone you, go to a contact page, and so on. Make it easy and obvious. So to get started you need to decide what pages you want, what images or type of images you want to use on each page, whether to have videos on your pages, have a picture library, a contact form and map showing where you are, and so on. Each thing you want your site to do will require specific coding or software and will affect how the site is built.
That said, websites for kennels, catteries, breeders, vets and charities exist to promote services and facilities, and don't need to be complicated. The focus of a kennels website is generally to illustrate the services and facilities you offer in order to persuade people to get in touch, or pay a visit. So, you need to be sure your website contains enough information to let people make that decision, and make it easy for them to get in touch or find you.
What pages might you want?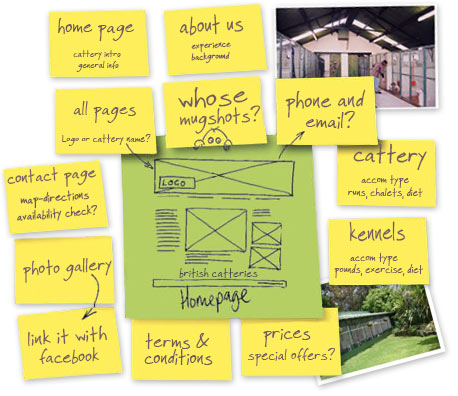 Your home page is the first and (if it's bad) maybe the last part of your website that people see. Vistors like an attractive website that is quick to load on whatever device they are using, and that is informative and easy to navigate. Google also rewards websites that load quickly, work on all browsers and contain plenty of original and relevant content. By content, we mean information – words.
Let's say you want a website for a combined kennels and cattery. Cat owners don't want to read about your kennels, and dog owners probably won't care about your cattery, so you'll generally want different pages for each service or customer type. Try to devote equal attention to both areas. Concentrate on describing your facilities and services. For example, don't assume that visitors will know that your kennels accommodation is heated – tell them! It's not enough to tell people to visit you because you love animals. That's about the only thing visitors to your site will take for granted. It is also a good idea to include an 'about us' page, where you can talk about you, your business or your staff. You might want to explain the history of your business, your experience, qualifications and so on. While most people will jump straight to your facilities and services pages, some will actively seek out information about your experience, background and so on.
Unless you have a good reason to not have one, you should also have a 'contact us' page, or something similar. A properly secure email form will allow visitors to email you with any enquiries but also hide your email address, and so reduce the problem of spam emails. If you prefer to speak to prospective clients by phone, simply add a compulsory 'telephone number' field to the contact form. You can then phone them back instead of emailing them. Unless your business doesn't welcome personal callers (if you run MI5, for example) a Google map showing your location is more or less compulsory. It's also a good idea to add your GPS location coordinates if you are based in a particularly hard to find or remote spot.
Images and Logos
Good quality photos make a website more interesting, so choose your photos carefully. You want a website to help 'sell' your business and facilities, so it makes sense to use the best possible photos of your facilities, buildings, surroundings and guests. If you haven't got any good quality photos, hire a photographer! If you already have a logo for your business you should use it on your website, but always use the highest quality digital version that you have. If you don't have a logo and want to use your name as your logo, that's fine. Many people do it.
Success is measured long-term
No matter how good your website is, don't expect Google to find it and start sending hundreds of people to see it immediately. Sadly, it's not like that, and it takes time for Google and the other search engines to index your website and start sending people to you. Creating a website this week isn't going to generate bookings next week and a website is rarely a short-term fix for anything. There are countless factors that affect how many visitors Google and the other search engines send to your website. We can help you get the best results, but it will take a couple of months for your website to start achieving notable results. Be patient!
Don't fall for spam emails from self-proclaimed 'SEO experts' offering to get your website on Google's front page. These same people send emails about unclaimed lottery jackpots and million dollar inheritances. They also sell free money, the cure for influenza and incontinence knickers. These people, like their products, are full of..
We create good, professional websites
If you're debating getting a new website for your kennels, cattery, dog-breeding business, veterinary practice, charity or any other type of organisation, we offer very affordable in-house website design services! If you'd like to know more about our website design services, click the button below.