Latchets Kennels, Bristol
Latchets Kennels | Bristol | BS31 2SN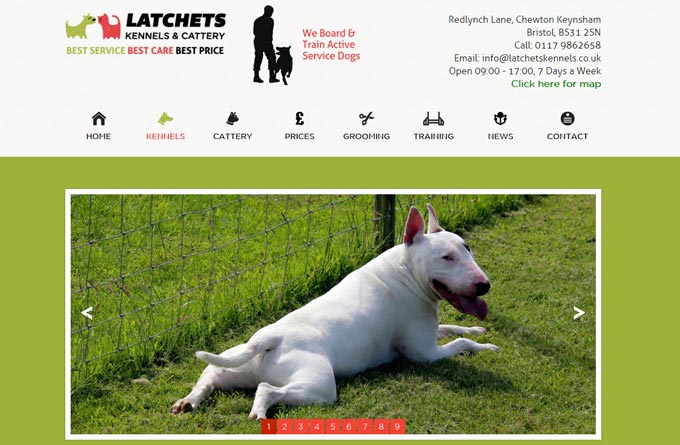 Latchets, Redlynch Lane, Bristol
Bristol, BS31 2SN
Contact Details
Contact Tel : 0117 986 2658
Website : Click to visit Website
Latchets Boarding Kennels are located in the peaceful countryside at Keynsham, North East Somerset, not far from Bristol and Bath, set within 22 acres of beautiful countryside. The kennels was established over 40 years ago and has been run by the same family for more than 28 years.
Dogs are constantly monitored to ensure that they are clean, in good health and happy. Our kennels are generously sized with their own external exercise area and heated during the winter months. Dogs are walked in 22 acres of surrounding countryside and can be exercised off the lead in our purpose built secure arena. Dogs of all ages are welcome. We board on behalf of several German Shepherd dog rescue organisations and Avon and Somerset Police. They specifically chose us because we have the facilities and the breadth of knowledge it takes to look after their working dogs.
If your dog is nervous or hasn't been into kennels before then we have a quiet and secluded orchard kennel which is a great place for them to aclimatize in. If you dog isn't good with other dogs then that isn't a problem; we never mix dogs from different households. Bitches in season are not a problem.
If you'd like to know more about the services and facilities offered by Latchets Boarding Kennels, use the buttons below to visit the cattery website or email the owners directly with your questions.
Opening Hours
Open 7 Days a Week - 09:00 - 17:00