Dunston Lodge, Chesterfield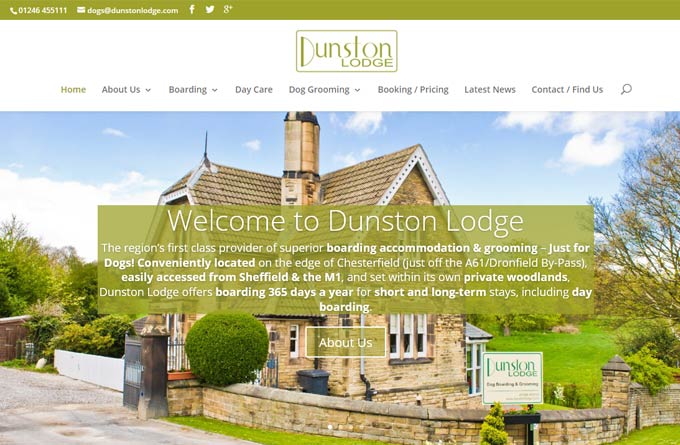 Dunston Lane, Chesterfield
Derbyshire, S41 9RJ
Contact Details
Contact Tel : 01246 455111
Website : Click to visit Website
Established for over 30 years, Dunston Lodge Boarding Kennels enjoys a remote setting, surrounded by open countryside and private woodland, just outside Chesterfield, North Derbyshire. Dunston Lodge welcomes all breeds, sizes, and ages of dogs, including those with specific dietary or medical needs. We have single, double and family rooms available.
All dogs boarding at Dunston Lodge are able to:
Enjoy large, spacious rooms with an indoor sleeping area and an outdoor, covered play area.
Enjoy walks, at least twice a day, in our private woodlands.
Sleep in heated rooms, with a supply of warm, cosy blankets, beds and bedding.
Eat the same food as they would have at home.
Have any necessary medication administered to them, as specified, with a vet on 24 hour call if required.