Brookside Boarding Kennels, Derby
Brookside Boarding Kennels | Derbyshire | DE72 3PE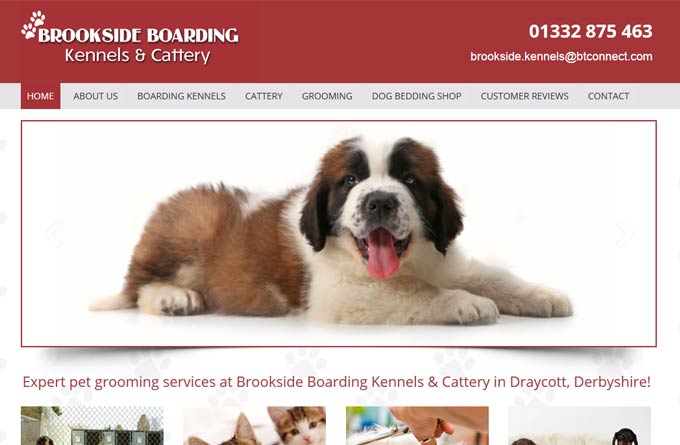 Brookside Boarding Kennels
Hopwell Rd, Draycott, Derby
Derbyshire, DE72 3PE
Contact Details
Contact Tel : 01332 875 463
Website : Click to visit Website
Established over 25 years ago, Brookside Boarding Kennels and Cattery is a family run business situated just outside Draycott, a short drive from Derby, and just 10 minutes from junction 25 of the M1.
The kennels and cattery are set within 2.5 acres of the Derbyshire countryside, providing a safe, secure and peaceful environment. During their stay at Brookside Boarding Kennels, your dogs will enjoy:
• Spacious and fully heated kennels
• Comfortable indoor pens
• A clean, temperature controlled environment
• Nourishing food and comfortable beds
• Spacious, green play areas with exercise compounds
• Safe outdoor runs
• Fun exercise compounds
• Regular walks on large grass areas
If you'd like to know more about Brookside Boarding Kennels, please visit their website or contact them phone or email (click the email button below).
Opening Hours
Monday to Saturday - 8.30am - 10.30am and 4.00pm - 5.30pm
Sunday - 11.00am - 12.00pm and 3.00pm - 4.00pm
Finding Brookside Boarding Kennels