Alfa Boarding Kennels, Braintree
Alfa Boarding Kennels | Essex | CM77 8AP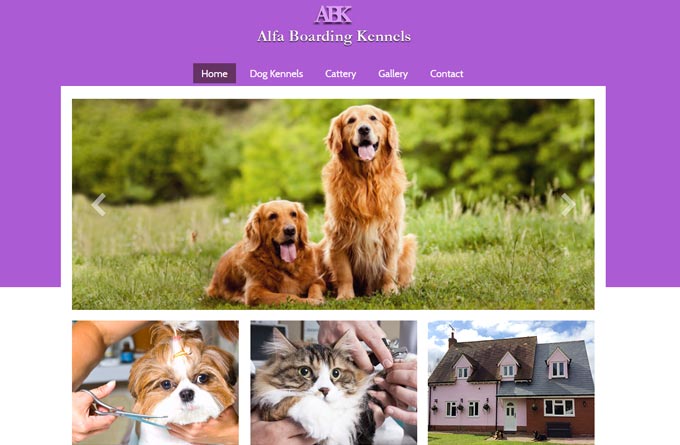 Oak Leaf Cottage, Water Lane, Stisted, Braintree
Essex, CM77 8AP
Contact Details
Contact Tel : 01376 325319
Website : Click to visit Website
A family-run business established in 2000, Alfa Boarding Kennels and Cattery is located a short distance outside Braintree in Essex.
At Alfa Boarding Kennels, we will cater for dogs of all sizes, breeds and dispositions .Our heated, spacious dog kennels in Essex are comfortable for all breeds of dog. We also have a 1 acre enclosed field so that your dog is able to exercise in a safe and secure environment. If your dog is nervous around other animals or is unwell, we are able to move them to a comfortable, isolation kennel.
Dogs are exercised twice a day and we have a securely padlocked open field for exercising. As well as comfortably luxurious surroundings, we can also offer a number of dog grooming services, including shampooing and nail clipping. We will also take care of the administration of medication.
If you'd like to know more about the services offered by Alfa Boarding Kennels, or want to enquire about availability, you will find details of their telephone number, address and website details in the section below. Alternatively, you can send an emailed enquiry directly via this page by clicking the 'email this kennels' button.
Opening Hours
Monday to Saturday - 9.00 - 12.00 and 4.00 - 5:30
Sunday - 9.00 - 12.00
Bank Holidays - closed
Finding Alfa Boarding Kennels